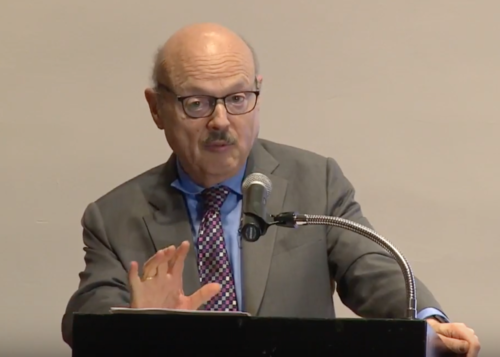 The Stavros Niarchos Foundation Lecture in Hellenic Studies was established in 2004 in honor of the Program's sponsors. The Program had been funded by the Stavros Niarchos Foundation as a pilot program from 2001 to 2007. In 2007 the Board of Directors of the Foundation endowed the Stavros Niarchos Foundation Center for Hellenic Studies at Yale University, which funds activities of the Hellenic Studies Program at the Whitney and Betty MacMillan Center for International and Area Studies at Yale. The lecture series brings to the Yale campus distinguished scholars in the humanities and social sciences, public figures, and artists of international reputation.
Michael Herzfeld is the Ernest E. Monrad Professor of the Social Sciences in the Department of Anthropology at Harvard University and has taught at several other universities worldwide. He is the author of many books. His research in Greece, Italy, and Thailand has most recently addressed the social and political impact of historic conservation and gentrification, the dynamics of nationalism and bureaucracy, and the ethnography of knowledge among artisans and intellectuals.
His talk is titled "Greece in a Larger Universe: The Perils of Exceptionalism".