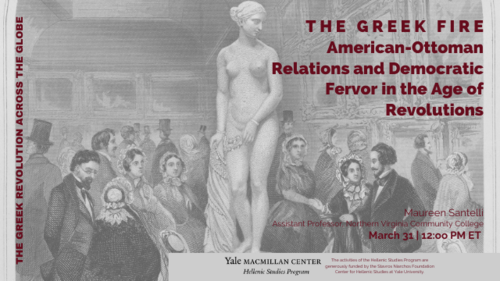 Maureen Connors Santelli is an Associate Professor of History at Northern Virginia Community College.
Watch on YouTube: https://www.youtube.com/watch?v=D81Fn4-GVRc
Part of the The Greek Revolution Across the Globe, Lecture Series. Sponsored by the Hellenic Studies Program at Yale University.
The activities of the Hellenic Studies Program are generously funded by the Stavros Niarchos Foundation Center for Hellenic Studies at Yale University.